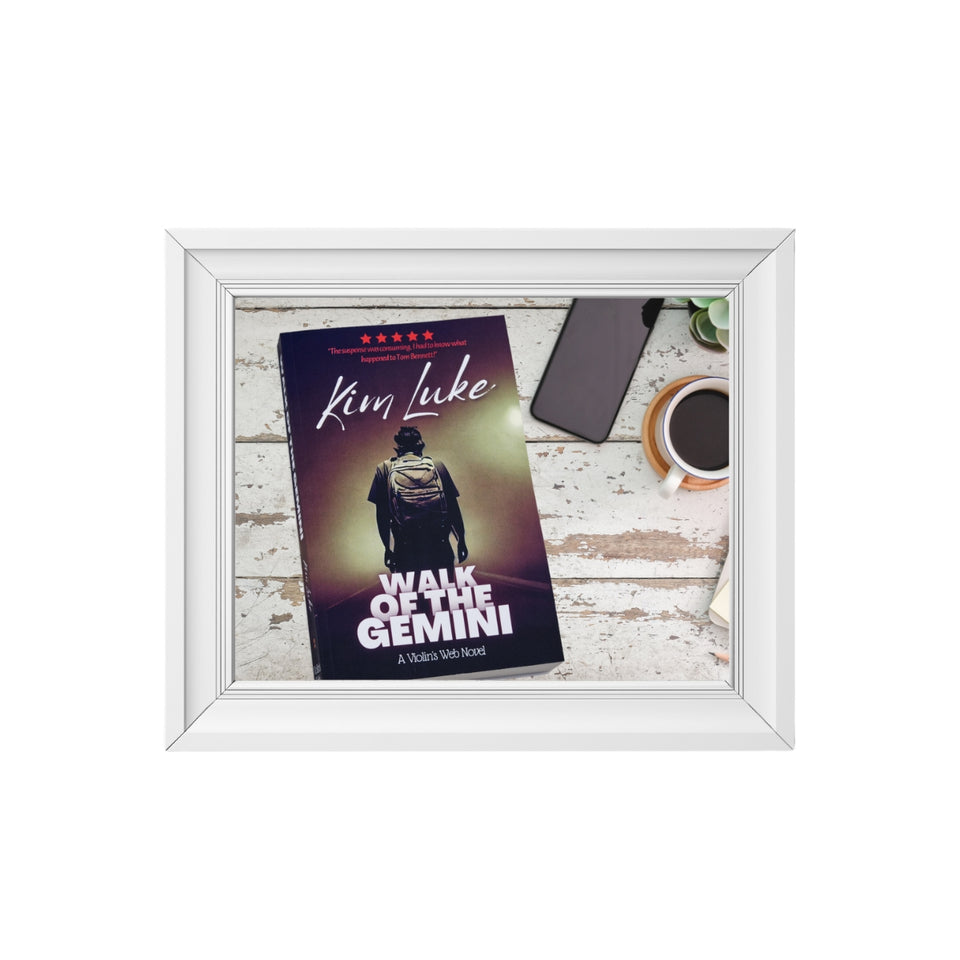 Debut of "Walk of the Gemini"
Kim Luke's latest book Walk of the Gemini is the first in a new series Violin's Web.
Tom Bennett, White Oak's golden boy vanishes while on a college visit in St. Louis. Without a trace, and after two failed investigations the case goes unsolved for a decade. But everything changes when brother Burke returns to sell their former home. With Burke back in town questions and gossip resurface about Tom's disappearance. Chamus McCoy, a cunning investigator and old friend of the family, offers to take another look at Tom's case.  The investigation quickly heats up and takes Chamus and his girlfriend Tera as far south as Texas. When the mystery is finally solved will Burke and the community be prepared for the shocking conclusion to the decade old mystery of Tom's disappearance?
     Readers are welcomed back to a familiar place, White Oak, Missouri which is the setting of Kim's first series Circle of Sun. Additional books in the new series will be take place in small towns along both the Missouri and Mississippi Rivers. The logo of the series, the brown recluse spider is often called the "violins spider" referring to a distinct violin-shaped marking on its back. Unsuspecting residents of these riverside towns may find themselves in a sticky premediated . . . Violin's Web.